Every year as we get closer to the holidays we like to do some beer pairings, but with a twist, we can have fun with.  We have done horrible candy pairings, and pairings with your usual holiday feast. This year, as I was trying to figure out what to pair with our local spots this Thanksgiving, I thought about all the relatives gathered around for the feast and the drama and craziness that can ensue. It's a horror show of its own kind.  So here we have our family stereotypes beer pairing!
From your nosey Auntie always in your business or that crazy drunk uncle, RVA Magazine takes all those lovely relatives and links them up with some good brews to get them good and sloshed.  Hopefully, they will then chill out and behave themselves, or we just up the ante and flip everything on its ass.  Either way, it's going to be entertaining for us.  So let's see what I can do for my relatives on this day.  Wish me luck, I will need it.  And Happy Thanksgiving and good luck to all! 
—
Crazy Artsy Son (that's me) – 
I'm having Feeding Frenzy by Three Notched RVA Collab House (out Nov 23rd). Because I love dank IPAs and I helped make this one!  Plus it gets me ready for this Thanksgiving feeding frenzy that is this nutty family. I need this beer to get my great white shark temperament out and drown it in this double IPA. That way, I can attempt to deal with everyone. Now time to figure out what brew I'm giving this family in hopes of keeping the peace.  
Grumpy "Traditionalist" Grandpa –  Hardywood Park Craft Brewery Gingerbread Stout 
Grandpa keeps a tight ship, and can be a bit grumpy from time to time. It's usually based on timekeeping. He has had that watch on his wrist given to him by a former President I believe. Its always on time, and we get lots of questions. How's the Turkey going? Are we on schedule?  Well boy, you sure slept over huh, how late were you up? Is the table set correctly?  Its 9 am and dinner is at 4 pm, but we best get this right. Back in my day (lots of that). Generally, he is more preoccupied talking to Uncle Pundit, and messing with the teenage kids.  It's always a good time when he talks to the goth cousin or vegan cousin, classic moments there. So, it can be a bit difficult getting Grandpa chilled out, triggers all around you know. So I'm going with a heavyweight holiday classic.  You see Grandpa might be hard from time to time, but this one can take anyone down a notch. When you start to explain this brew to him, you're going to get a little pushback, but stay strong because he appreciates that. By the middle of the glass, he is going "you know this is pretty good", by the second glass we are talking war stories and funny stories about your dad. Let's call it a win.          
Sweet Grandma – Ardent Craft Ales, Sweet Potato and Sage
Grandma is going to be in the kitchen with mom getting things ready. The awesome thing about Grandma is she wants things to run smooth, and the food to be amazing.  She has the most amazing pumpkin pie and deserts to fix. Sweet as can be to everyone, she makes everyone feel warm and keeps the peace.  She's constantly on Grandpa duty, and that's quite a job. So I have this special brew picked just for her, the Sweet Potato and Sage by Ardent fits right in with this meal she has passed down. She will appreciate how well it fits into the season – even if she doesn't have beer a lot this will work great. It's festive you know!  It fits well with the main course so we should consider this one for the table once the meal lands.   
Father  – Legend's Lager – Legend Brewery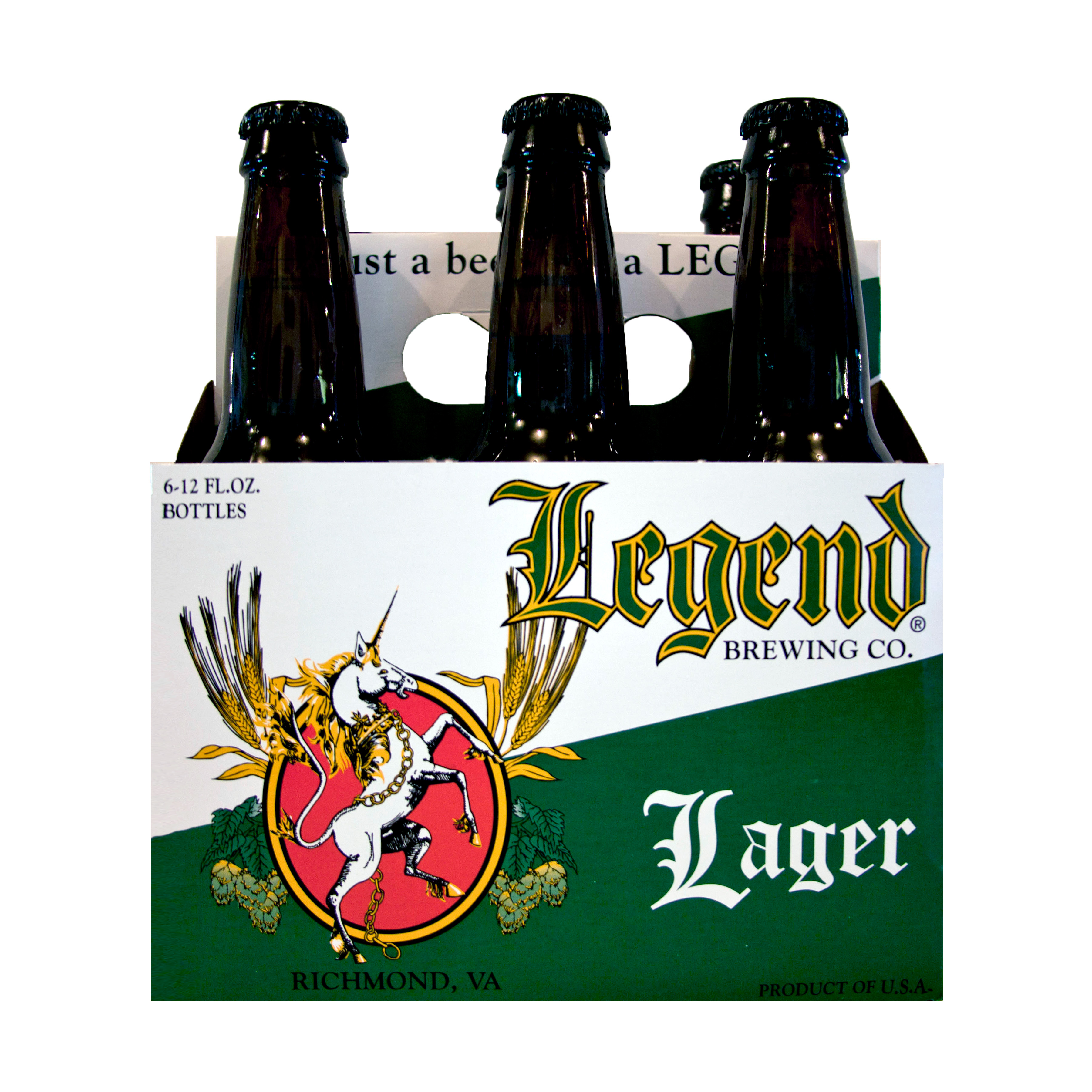 Look he's picking up the bill you know that. If he of all people loses it, well its all going to go downhill fast. You know your pop. You know his sayings, and how he feels about this "craft beer crap".  You're bound to hear it every time "I remember when beer was beer!".  So let's cut it all out and get a classic for good ol' dad.  Legend Lager will be exactly what he needs, a beer that tastes like beer (that's his line don't steal it). We can keep this one rolling all day through the games, food, crazy uncle high fives and all of it. So, grab two and share one with your dad, you know he is not ready to deal with these relatives any more than you.  We can break out the spiked Eggnog if things get serious.  Thanks, dad! 
Crying Mother – 2017 Stella (Rose style) by Garden Grove Brewing Company and Urban Winery
Well, she has her white pearls on and could not be more excited to have everyone together.  The tears are welling up already. She is proud, super proud. Mom is also very busy, so you have to help her a lot in this kitchen. But first let's start by helping her take the edge off, shoot we both need this. So, you know she's not into beer – of course, she would take it and shoot you loving looks. But lets really try to get something good for the woman that put up with all your shit over the years. Plus, by the end she's going be in a ball of tears, with lots of kisses and hugs – so let's all prepare for that. I think this beer/wine hybrid is the way to go, refreshing and gets the job done.  Its early enough to not bomb her out into a crying mess, and should make her feel very warm and loved.  Give her a hug and glass – and get to work!  She deserves it.    
Drunk Uncle – Last Call Bourbon Brown – Three Notch'd Brewing RVA Collab House 
Its that time again to deal with my drunk uncle.  I hope I don't become him in the future.  Let's not think about that.  I just hope Dad does not put me as his handler again and I'm cornered before I can even sit down with a plate with his crazy ramblings and political rants. Trump is coming up for sure. It's going to be a YUGGEE hot ass mess for sure. Dude.  Yeah totally, high five again.  Talked to your wife earlier.  I mean you said it not me.  ok fine, HIGH FIVE!  Yeah, I have been bringing some pretty good brews this Holliday. I didn't forget you – here got you last call Bourbon Brown for Three Notch'd.  You should consider the branding for that as a life goal.  HEY stay away from other people's stuff ok?   
Little Sister – Plain Jane – Isley Brewing 
Dear god.  Being big brother is not always fun.  You have to take care of your sister and get her something.  I'm a few drinks in. But, this dude she brought? I'm not sure about this guy. Dad is already eyeing him up and down. I trust her, but sometimes my protective instincts kick in. But I gotta keep it together.  It's not like this is easy for her or him.  I'm supposed to be the cool one, and I gotta reach out my hand first to try and keep it cool.  Mom already kissed him on the lips, that was a little odd – but that might be my fault for multiple Stella's.  Drunkle and he are buds now it seems, he already did two high fives.  I'm keeping a chart.  At least my sister and I are in on the jokes.  She has given me a few eye rolls – so yeah.  I gotta hook her up. But I'm playing it safe and getting her Plain Jane, easy to drink and in her wheelhouse.  But I'm watching … I'm watching that dude.        
Little sister's "Jock" Boyfriend- Creep, The Veil Brewing Co. 
This guy. He is 3-string Qb and acting like Tom Brady going back to his high school. Overcompensating much, or just that good? Hard to tell.  Dad is not impressed, but Mom would adopt him if she could.  If he comes in and wins one game, however, I'm sure Dad's story changes and I start seeing pictures of him on the wall.  Wait am I feeling jealous?  Ok so maybe I was never the gifted athlete, but I graduated from college with a performing arts degree dammit.  I played Hamlet, so I can surely play an amazing football legend on screen.  He talking to uncle pundit so no way he comes out of this unfazed. Oh great, my uncle asshat just put his arm around him.  This is going south fast, and now drunk uncle hits him with the high fives.  Guess I should say hello. Let me try this – I'm getting this "oh so cool" dude Creep by the Veil.  Fits him perfect, I have four of these with his name on it.  I'm gonna keep feeding him these and see how long it takes for him to bomb out.  
"Hey dude – nice to meet you, I got you this.  "Oh thanks, man, I love the Veil – great beers, had this the other day with the head brewer.  Great hop profile!"  OH HELL NO…..       
Nosey Aunt – Mind Games -The Answer Brewpub
Oh, my Aunt. Full of ideas for my life, she has all the answers.  Why yes, life has been going well, no she went a different direction in her life. Bummer.  Yeah, I guess she's not marriage material. I know, it was very exciting that I got that extra part in the movie.  Life insurance, yeah I thought about it. Yeah, kids are great. Other Jobs? Yeah, I have been looking. OH, yes good idea I should apply to Google soon. Maybe I will meet someone and start a family it's totally possible.  HEY, CAN I GET YOU A BEER?  Here check it out I got you two growlers of Mind Games from The Answer.  You can share it with your amazing husband.  Yes, I know he likes beers like this, the cool kids drink it straight from the growler. Where is he?  Well, he is on high five number eight with that fine young gentleman my sister brought.  You should meet him, he said he wanted to meet you and talk about family planning. No problem, bye bye now.  UGH. 
The Black Sheep Cousin-Buskey Cider's 45 and Trying and Blue Bee Cider's Harvest Ration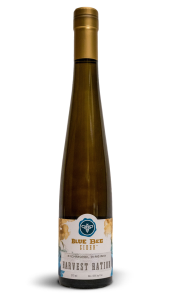 I usually feel pretty bad for her, because I was her a few years ago. Wait. Maybe I still am. Anyway, she just does things differently. Most fall on a political spectrum that's always at odds on these family gatherings – but she is even outside of that. She is WAY into conspiracy theories, like lizard people and talks flat earth quite a bit. You know how people are arguing over health care, and she says something like "well if the Aliens would just come out and give us the real cure".  She might watch X Files as much as I do. Most stay clear of her, but invite her because "that's what family does".  I'm not sure it's helping her self-esteem, but she comes and enjoys the food at least. She also likes me, so I try and keep her happy. I got her cider because she does not like yeast or something like that. Forgot exactly why she doesn't like yeast, but I'm going with it.  And we're giving her two, because well she's the Black Sheep and needs a little something extra just for being the Black Sheep. I got her Buskey's 45 and Trying, because, well, we are both there.  And Blue Bee's dessert cider because well, she deserves to TREAT herself for being the outcast of the family. 
Truck-driving aunt – Triple Crossing "Wherever I May Roam"
If things get out of hand, I always have her to help. That's only one of the things that makes this Aunt awesome. One year, she wrestled drunk uncle after telling him and uncle pundit to shut it. Uncle Pundit just cowered, and drunk uncle made a mistake. It was like Wrestlemania here, a top family moment if you ask me. She can drink us all under the table no doubt. She is who we call when we need help with cars or around the house on projects. She can build anything, the kegerator she built is one of my favorite things I own.  So I got her Triple Crossings "Where ever I may Roam"  fits her well.  She knows brew, loves IPAs and is usually on the road. She is my favorite.  
Intense Vegan Cousin – Spit Roaster Lickinghole Creek
I totally respect her choices and I'm all about making sure there is stuff on the table for her. But, the rest of family, minus my truck-driving aunt has no idea how to deal with this. So, they usually bring food just for her. I always get her drinks and talk our usual hippy-dippy stuff. Best time is when the food comes and she says things like "Thanks for putting dead carcass on the table!", "ooo look what a nice spread of murder I'm surrounded by", or "I'm glad no one here cares about the earth", classic stuff.  Love it.  I mean I eat the meet, but I appreciate her getting everyone all worked up. So, I got her this Spit Roaster as a fun poke at her.  I think she is going to like it, I mean she can totally drink it no problem.  If not, I tell her I'm gonna feed it to drunk uncle – that will probably get her to drink it.  Plus, I have a special brownie I saved for her anyway to win her over.  
Chatty "Going through things"  Aunt –The Sour Walrus – Vasen Brewing
Oh this poor thing. Every time I see her there is an issue, something new that's the talk of the day. She will get everyone going on this stuff, and it becomes something that keeps coming up all day. Drives my Dad crazy. I even thought about making a sign that says "Moving on" to put up at the table – but I'm not trying to start things honestly.  Between her and her husband (Uncle Pundit), it's non-stop gibber jabber.  Its always somebody else's fault, and usually goes into some kind of greater issue with people in the world. Good times.  I'm getting her The Sour Walrus because it makes sense.  It's dark and sour and might help me get her off her constant whine about the state of things.  I don't know, I'm trying here.      
Uncle Pundit –  Irish Goodbye – Final Gravity  
Honestly, he is usually the one I want to catch a cold and miss out. Boy does he have opinions and they are always political-based.  Not 30 seconds in the door and he is going "Did you see Fox news today, blah blah blah blah".  I tune it out at this point. Do not engage!!  Under it all, he's a great guy, for real.  But there comes a point when I don't want to talk politics or religion with him and that's pretty much always.  Anyway, there are times when I can get him to chill with enough booze.  Video games worked one time on him, he got into that and we actually had a good time.  Movies are good as well, but I gotta make it until then later.  I'm going to give him something I know he likes – he sticks with classics (surprise). I'm getting him an Irish Goodbye, a classic Irish stout from Final Gravity.  Maybe I can convince him to do car bombs with this, because that is serious. Wish me luck.  
Debbie Downer Goth cousin – Rot In Hell – Strangeways Brewing & Murder Hole Mango DIPA by Castleburg Brewing
We all have met old Debbie Downer in our life somewhere – and our special lady is Goth to make it even better.  Actually, most of the time she is wearing a black shirt of a band I really like, so we have more in common then she knows. Before we get to the prayer, before the turkey we have to get her chilled out – last year she added like 12 different things dying from various ailments.  She, of course, had to describe them all – and how we are all doomed as well.  I'm getting her two brews, and a pack of cloves in the hope she might smile – and might not reduce either aunt to tears.  Rot in Hell is right up her alley, its sour and has that clove background.  Plus, she is gonna love talking about it. Then, as she gets further down the spiral I always have Murder Hole Mango by Castleburg.  I'm feeling this either sets me up for a big win this year, or a repeat watch of Requiem for a Dream. 
There you have it – my choices for my relatives as we work on getting through these holidays. You can't go wrong with any of these great local brews, as long as you know what to offer those picky relatives. I certainly hope you have a very good Thanksgiving with your friends, family, dog, or however you wish to enjoy your holiday! Cheers to surviving and hope that these brews provide you with some sort of relief!