Seven people shot after a high school graduation in Richmond, Virginia. Two of those shot are now dead. Virginia Lieutenant Governor Winsome Sears spoke to the press before Richmond Police even named the suspects in custody and with 3 victims in the hospital with life threatening injuries.
Sears walked into the press conference with Richmond Mayor Levar Stoney. "Is nothing sacred any longer?" Stoney said while upset with the tragic and traumatic violence. After Stoney and other public officials finished speaking and they walked away, Sears was the only person left standing in front of the media.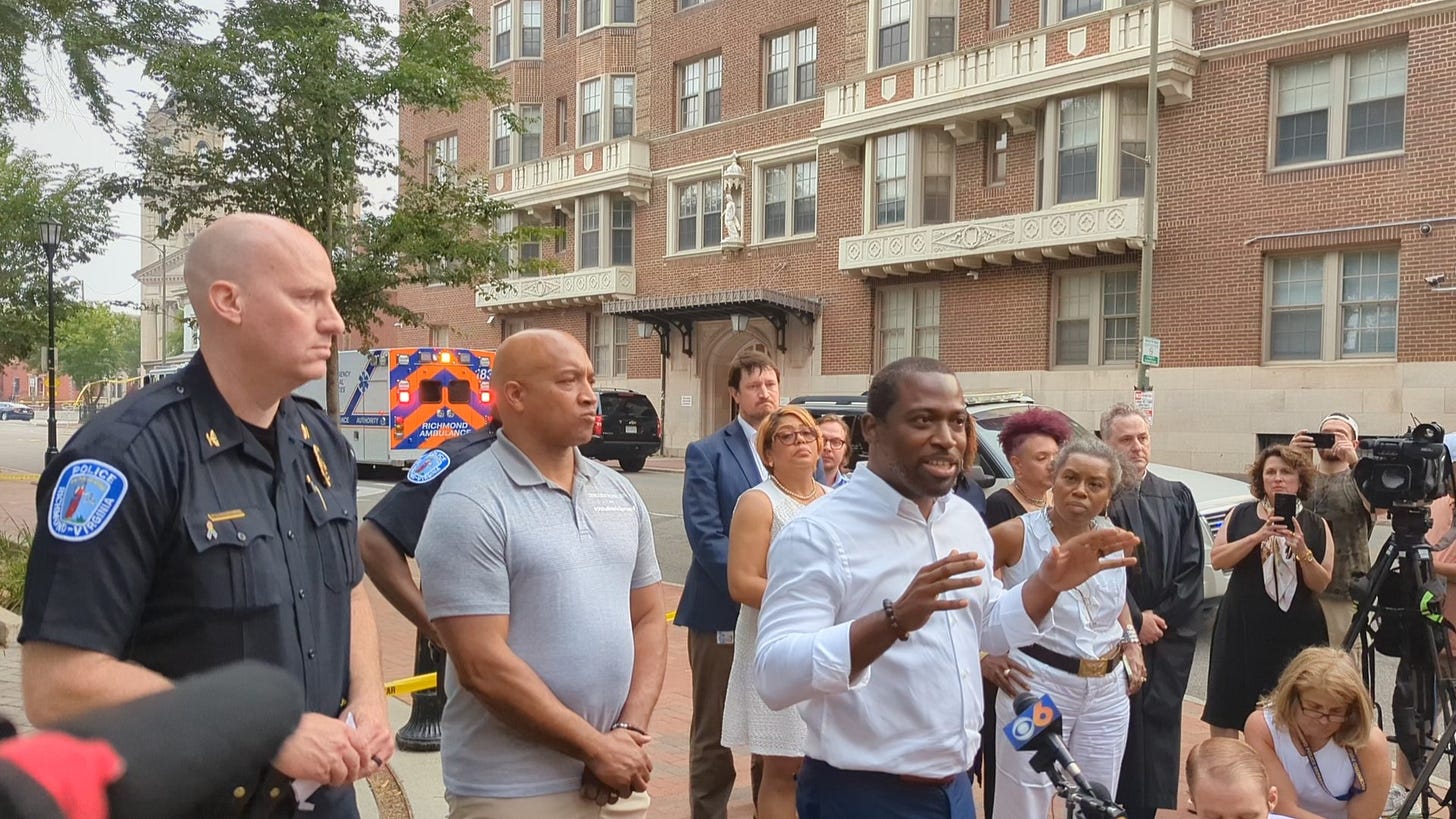 "This isn't about law abiding gun owners, this is about gangs." Sears sternly said to reporters. At that moment, it was unknown if the shooter was affiliated with any gangs or if the shooter had legally purchased their firearms.
"When are we going to weed them out?" Sears continued. "How many more people have to die before we say, 'you're going to jail, we're going to lock you up, and there's not going to be any bail.'" Again, the identity of the shooter had not been released, Sears was unaware if the shooter was out on bond from another charge or had any previous charges.
Sears is attempting to do a phenomenon referred to as "writing in the wet cement." What happens in the first few hours after a mass shooting stick in people's minds. An example would be blaming The ANTIFA for the attacks on the Capitol on January 6th. Even though no evidence ever supported that claim, many people still believe it.
Mass shootings commonly have false information being reported by conservatives like Candace Owens claiming that the Uvalde shooter was trans or Alex Jones claiming that the Parkland shooter was a communist. Similar inaccurate information is used to get audiences to align with the pundits' conservative views like Jones attempting to create narrative that gun violence is staged by left-wing activists.
Another angle to all of this is Winsome Sears attempting to prepare herself for a run for Governor in 2025. Current Governor Glenn Youngkin is ineligible to run for re-election and Sears would be an anticipated candidate. Another person considering running for Governor is Levar Stoney. Stoney has not shied away stating his intention on running.
It is likely that Sears visited the site of a mass shooting for an election in 2025 with consideration from her own comments. "Who is in charge? Is that the mayor? Is that the Chief? Who is that? Let's start naming names."
Whether it being a Governor's race or advocating against bail reform, politicizing a mass shooting is horrible.
Meanwhile on the topic of Sears, bail bonds, and illegal guns, Sears reportedly hired Antonio LaMotta as armed private security for event while LaMotta was out on bond for charges of having an illegal gun in Pennsylvania while coming to the Philadelphia Convention Center where votes for the 2020 Presidential Election were being counted. LaMotta has since been found guilty of those charges and is currently facing charges for storming the Capitol on January 6th.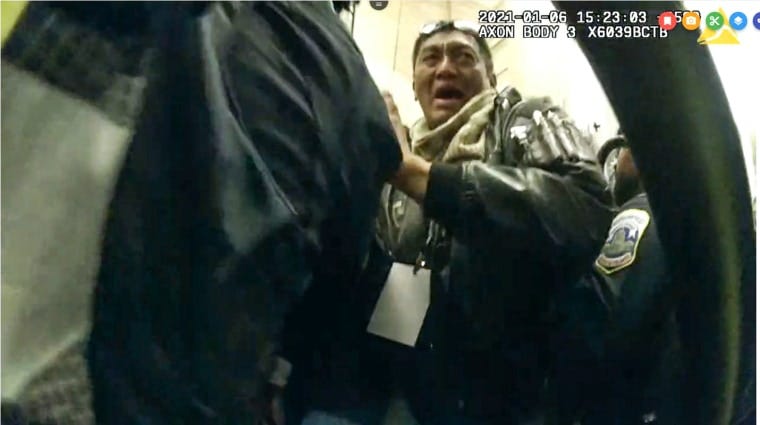 Sears hypocrisy and misinformation at a time when people panicked about losing their loved ones to peddle right-wing rhetoric should be seen as stain for Republicans in Virginia. However, while city officials like City Councilor Dr. Michael Jones decry her comments, none from her own party have said anything about her.
Amari Ty-Jon Pollard has now been charged with 2 counts of second-degree murder for the shooting of high school graduate Shawn Jackson and his father Renzo Smith. Pollard appears to have no prior arrests in Virginia making Sears comments grossly irrelevant. There is a GoFundMe set up to support victims by the wife and mother of the two victims.