Video Fan Forever Foundation, the nonprofit entity which is working to keep Richmond's favorite movie rental shop in business, recently began another online f

Video Fan Forever Foundation, the nonprofit entity which is working to keep Richmond's favorite movie rental shop in business, recently began another online fundraising campaign in the hopes of raising funds and getting rid of some of their unique swag.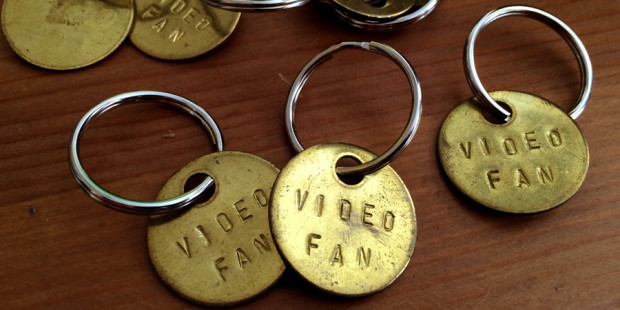 Having achieved their previous Kickstarter goal of raising enough money to stay open until they could begin fundraising as a nonprofit, Video Fan Forever seeks only to raise enough money to pay some bills while kicking off their fundraising campaign for the 2016 year.
"We just had a lot of great stuff left over [from the previous campaign and events throughout the year]…t-shirts, movies, buttons, pins and art prints, and things we just had at the store," said Andrew Blossom, the store manager at Video Fan and founder of Video Fan Forever Foundation.
"We started thinking, is there a way we can let people know that these things still exist and are available for them to buy if they want to support the store?"
And so they came up with the idea for the current campaign.
Other highlights of rewards given in exchange for donations include autographed memorabilia leftover from recent events featuring signatures from John Waters, Kimmy Robertson, Charlotte Stewart and the opportunity to "program" a themed Video Fan "dollar board."

The dollar board is a section in the store which allows people to rent movies based around a theme for a discount, and changes on a monthly basis. This reward would give the donor the right to establish a theme and pick movies for that section in accordance.
One big thing Blossom emphasized about this campaign, as opposed to last year's kickstarter campaign which raised $37,000, is that this time the store's future is not in peril.
As a result, the store's campaign goal is a mere $9,720, which accounts for the cost of rent, the business's website hosting, campaign fees and credit card processing fees.
Blossom said any leftover money would go to continuing to improve the store's interior, including an upgrade of the store's director's section and continued improvements in shelving and movie additions.
"We are not on the ropes. We've been fundraising for five months through real world soliciting donations, having events that allow people to donate, having screenings that are about showing the film, but also people can chip in if they want, and accepting donations through our website…and these will continue," he said.
Blossom said, "With indiegogo, any support that people choose to give, helps us. It doesn't all go away if we don't make the goal. And [donors] get a tax receipt because we are a certified nonprofit now."
So consider getting those year-end donations in order with Video Fan Forever via their indigogo campaign here.
And come on out to Hardywood Craft Brewery in Scotts Addition on Friday, January 15, when Video Fan, Movie Club Richmond and Hardywood will host a screening of the 1983 comedy Strange Brew.

Sports Bar will play immediately after the show. Whole thing starts at 9:00 pm. Suggested donation of $5, with all funds raised going toward the campaign, which ends the next day.