Richmond's fashion scene is certainly as diverse and vast as its people, music, and art, and streetwear in particular has become increasingly popular over the years.

Richmond's fashion scene is certainly as diverse and vast as its people, music, and art, and streetwear in particular has become increasingly popular over the years. Local stores like Utmost and Round Two have fueled street fashion here and now 21-year-old Alex Tucker is looking to throw his hat into the ring with his new brand, [Insert Name].
Finding an early passion in style and clothing, Tucker first started creating shirts back in high school with his friends. But the young entrepreneur decided to study up on the basics of manufacturing clothes and marketing strategies before diving into starting his own collection.
"Streetwear has always been an interest of mine, so that fed into my inspiration of wanting to create my own brand," said Tucker. "I knew I wanted to create a brand, the only thing is I didn't know what to call it."
It wasn't until this Spring that he got serious about launching his brand, [Insert Name].
He introduced the first product from his brand, the "Blackman" t-shirt on March 14th. Thus far, Tucker has seen great success with this item as they are currently sold out on his website.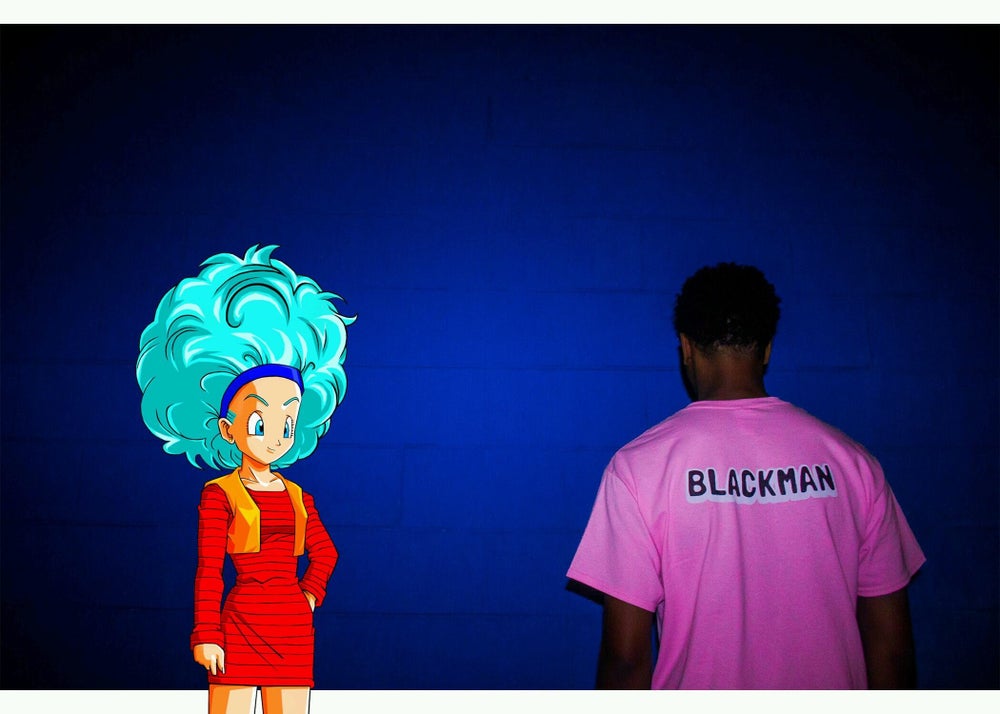 "The impact of the shirts were amazing, and people liked them so much that I had to create more," he said. "A lot of women liked them too so I also created the Blackwomen shirt as well."
Tucker said he wanted to create a name brand that was cohesive to the concepts and themes of his shirts.
"Each drop is random and the brand itself is technically random, so I decided to name the brand "[Insert Name]" to basically make the focus less on the name and more on the clothes."
Much of the Richmond native's inspiration for his collection stems from past memories of his childhood. After releasing the "Blackman" shirts, Tucker waited a few months to release his "Pimp My Vibe" hats, which come in multiple colors.
The idea of the hats sparked from MTV's "Pimp My Ride" show, which took beat up, broken down cars, fixed them up and tricked them out with different gadgets and accessories.
"'The Pimp My Vibe' hats were created because of my college's horrible party scene," he said, adding to the shirt's lore. "I wanted to try and bring more fun to the campus, and that's why I reached out to YesJulz, 'vibe director.'"
YesJulz is a social media star and owner of a self-titled all-female marketing agency and Tucker reached out to her to see if she would be interested in touring universities for their homecomings, to host parties for the students.
This led to YesJulz wearing his hats and promoting them through social media.
"It was a pretty amazing experience seeing her open my hats up on her Snapchat and hear how she spoke highly of the hats," he said.
His collection ranges between $15 to $25. Besides the "Blackman" shirt and hats, Tucker also sells a green "GMU" shirt, an acronym for "Get Money University" as well as the "Team Richmond" shirt pictured below. The shirt is the first shirt from the "I'm so 804" collection, which were inspired by Pokémon's very own Team Rocket.
"It's actually funny I've had this idea to create the Team Richmond shirts for awhile now, then Pokémon Go dropped so it all happened at the perfect time," said Tucker.
Tucker said his collection will stand out among the other clothing stores in the area because his clothes are a reflection of him.
"I think what separates my clothing from others around the area is that I take something original and make it more personal and I have a theme behind it," said Tucker. "I think everyone has a voice, but my voice is represented in my clothes."
To build on the success of his collection, Tucker said he hopes to expand beyond an online store presence in the future.
"I would love to open a small storefront to sell my shirts out of, but also to stock stuff that I have thrifted over the years," he said.
The rest of the Insert Name collection will be introduced throughout the summer and into the fall.