What kind of madman would pair Halloween candies and beer? In what kind of world do we live in where articles about candy and beer together are allowed to go online? It's just not right. It's a heart attack in the making here folks, and real dentists dream.

What kind of madman would pair Halloween candies and beer? In what kind of world do we live in where articles about candy and beer together are allowed to go online? It's just not right. It's a heart attack in the making here folks, and real dentists dream.
But fine Amy David (my editor), I will do that for you. I can find candies I hate with candies I like and put them with really awesome local beers I really like. Nothing like a great local beer ruined by some candy. It think at the very least we can figure out if any of this might work.
So here we go, not so serious here folks…
Legend Brewing – Ghost Rider Black Rye IPA & Butterfinger
Bart Simpson be dammed, eating a Butterfinger is like flavoring cardboard with peanut butter and coating it in chocolate. Actually thinking about that, it might not be that bad. I know some people really like it — it's too pasty for me. It's not the worst candy for sure, but it's crumbly and dry so I need this Legend brew STAT! I picked the awesome black rye IPA to knock my tastebuds for a loop and try and let me deal with the Butterfinger washing down quickly. The hops help me with aftertaste, and now I think we are going to need to put it all in a barrel and age it.
Lickinghole Creek – Bourbon Barrel German Chocolate Cake & Snickers
Snickers has A LOT going on, like way, way too much going on. I just can't deal with it, I have to take breaks in between nibbles. I have to take intermissions between bites. Every time I see a Snickers I know it satisfies, but it makes me start losing my breath in a panic attack. So seems appropriate to get Lickinghole's Bourbon Barrel German Chocolate Cake Lager to help me with my issues. Because I'm trying to throw the full kit and caboodle at my brain here. Let's just go full monty and add the German Chocolate cake and bourbon flavor to the other some 35 ingredients in snickers. The good news is the beer is tasty and boozy so with each little nibble and small taste of Snickers I gain strength.
Strangeways Brewing Gourd of Thunder Imperial Pumpkin Porter & Three Musketeers
Finally a candy I really like. Three Musketeers does not feel like it's trying to compete with me. It's nice, it plays along with my stomach and general gets a ride in the car. Grabbing Strangeways Gourd of Thunder is a perfect match for me – this former Hallobeer is a great beer for the holidays with some nice hints of clove this year. They pair well and I get a chocolate flavored porter with some spice finish. Maybe this should be a thing? I don't know if Mike or Neal would go with me on this — but its working for me.
Hardywood Farmhouse Pumpkin & Candy Corn
You knew we would get here. The Candy Corn will not be denied – it will find you and it will kill you like Liam Neeson. I keep saying I don't like this stuff, but each time I try it I have another. Probably because Liam is standing over me telling me if I don't eat more he will hurt me. So yeah its sweet and sugary so Hardywood's Farmhouse Pumpkin is going to work well. The Farmhouse Pumpkin is probably one of the few pumpkin beers I actually really like – and I think with the sugar content of the candy corn the farmhouse beer will actually work quite well. I'm feeling good on this one, and would actually recommend it — but not too much candy corn or you're going to hate yourself later.
Center of the Universe – El Duderino White Russian Milk Stout & Reese's Peanut Butter Cups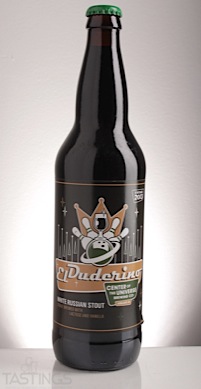 Reese cups are like gold from heaven. They are the best, I feel like I could eat multiple packs and then just go into self hatred for hours. You open the pack and smell the amazingness immediately. So, I'm thinking here – one of my favorite non-beer drinks is a white Russian Stoli, Kahlua, and cream – Don't even play me with that's the way!). And if I was to have COTU's El Duderino beer version with the Reese's cups I might just end up in a coma for hours. It's a complete possibility that I would lose consciousness and meet the dude and have a spiritual awakening. So, I'm giving this a big yes, with health warnings.
Triple Crossing – Falcon Smash IPA & Starburst
Starburst is an occasional treat that I will chew and get stuck in my teeth – but then want another one soon after. I like how they are hard as hell sometimes and hurt your mouth until they start to kinda melt and then they are pretty good. It's a thrill. So I'm going to pair this with a favorite IPA of mine at Triple Crossing, Falcon Smash. I will call this – Fruity Smash Falcon, or Falcon of Fruity Smash, or Falcon Smash Fruity Edition. I'm still working on the name but it's going to work out — neat thing is you can try multiple flavors and find you favorite.
Garden Grove Brewing – Riesling sparkler & Pop Rocks
Pop Rocks are the crack looking candy that you think is cool until you try it – then you know you put too much in your mouth and need to run to the bathroom. But it's funny, all kinds of fun jokes from those things. I'm going with Garden Grove's Riesling Sparkler to really make these rocks shine – I need something smooth and easy to drink if I'm dealing with all this popping. I think this is what Beyonce drinks on the regular.
Isley Brewing – Up All Night Coffee Porter & Mounds
Mounds is another one I like at times. It's coconut and I like it. It's like a macaroon but better formed and with a better purpose. Isley's Up All Night Coffee Porter is going to work nicely with this candy. Coffee, Chocolate, Coconut, Beer. – that's a lot of yes going on overall. I think this would not be too difficult to make into an actually beer.
Ardent Craft Ales-Sweet Potato and Sage Saison & Halloween Peeps
Oh Halloween peeps how I wish to bite off your little orange head. So cute and well kinda okay, very sugary for sure. Let's just keep with the cuteness then and stay on that trend of thought. So hear me out here: Let's set up a Thanksgiving scene, with the Orange Peep in the center as our bird, and then Ardent's Sage Sweet Potato and Sage as our side dish. Holiday traditions I'm making here for you! I think its working well, I love the beer – its smooth and classy and the peep is sugary – but in small doses it works. Remember bite the head off and then follow with the beer.
Midnight Brewery – Midnight Granite Oatmeal Stout & Tootsie Roll
I was told today that Tootsie rolls are kinda outdated. Made me feel old, I have been getting them since I was a child. So I have this soft spot for them sometimes, then sometimes not when they are super hard and want to break my teeth. They do work with beer I have found in the past however. So I'm picking this nice Oatmeal Stout from Midnight to help me wash down the Tootsie Roll pieces stuck in my teeth. The stout is fantastic for this candy – compliments it well and works with the hints of chocolate already in the beer.
The Answer Brewpub – Sailboat Worthy Sour – Berliner Weisse & Skittles
Skittles are somehow always in my house. I think they have some sort of deal going with my house to just always be on a table and no one really knows how they got there. They get eaten over time, and then Wallah! They are back again. But we didn't buy them. So odd, I don't trust them. But I do like them, they have a nice burst going on. Plus I can dance and say taste the rainbow and be really annoying when eating them. I'm picking The Answer's Sailboat Worthy (but any of their IPAs would be good as well) because it has that same juicy jump of flavor coming at you. Also we needed a sour with all this candy to switch it up. The mangoes and cranberries in this sour go nicely with the skittles to take it to the land of the rainbow connection.
The Veil Brewing Co. – Master Shredder IPA & Life Savers
Ah Life Savers the red-headed step child of the candy world. I remember you from the 70s though they have been around since the turn of the century. Rock hard candy that you don't usually mess with anymore, but fondly remember for some reason. Seems that a nice IPA will help you make sense of all this and work it all out pretty good in the end. So Master Shredder comes down with the footclan and opens a can of it for you as your sucking on your cherry Life Saver. Nice of him to wait in line and get you one at the Veil, glad he has those big knifes to open it for you even if it seems a bit much. Final impressions – love the beer, like the costume, the candy is hard, but works with the IPA for some weird reason.
Steam Bell Beer Works – Tiramisu Stout & Hershey Kisses
Oh the classics – A Hersheys Kiss so simple in its look, but so effective in marketing and taste. I would like to have one of these now and again. They also are the perfect size for something like this, just the right amount to put with a beer. Now Tiramisu makes my tongue want to slap my brain, it's just that good. The Steam Bell Tiramisu Stout is the perfect pairing with this little kiss to finish it off. I actually am doing this one backwards, I'm taking a sip of the beer then taking the kiss. Rinse repeat.
Final Gravity – Venus Rising DIPA & Smarties
Smarties are great to have around and I usually steal them from my child's Halloween candy if I can. I like the sugary little buggers – a little tart and they are wrapped up nice looking like little pills. The nice tartness will go well with an IPA, and the people at Final Gravity have the perfect IPA for this in Venus Rising. I'm going for that double with some real fruity notes to mix with this little chalk bomb pill I have. Does anyone even know what flavors are in Smarties? Makes no matter, it works well. Great IPA and little sugar tart chalk drops.
Stone Brewing – Stone Coffee Milk Stout & Kit Kat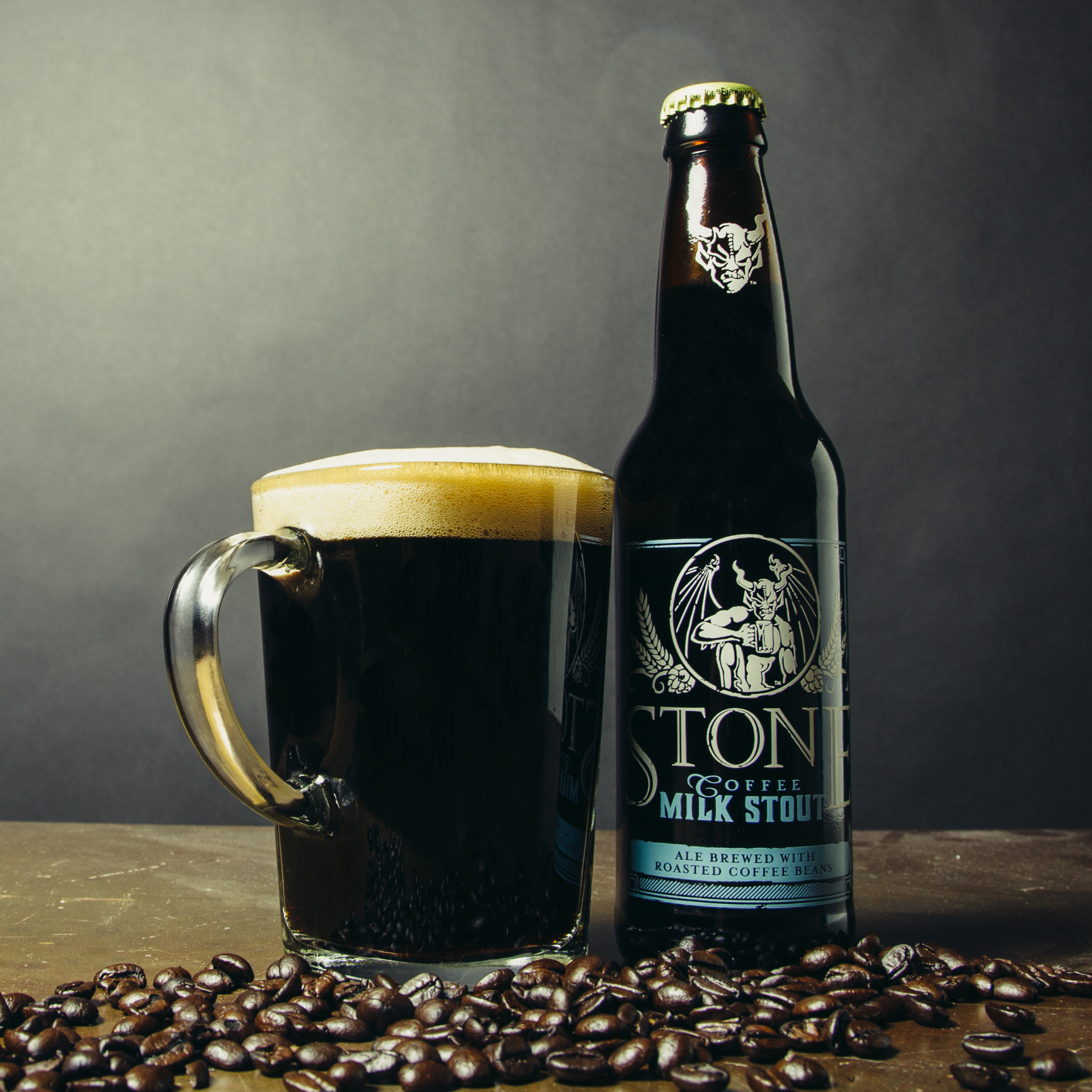 I have some friends who loved Kit Kats. I never really got into those wafer candies, but I see the appeal. Chocolate covered sugar rushes in a nice package with a nice snap! That's the best part about them, you can snap them to size. Did you know that Kit Kat in the US is made different than everywhere else? Hersey owns the rights in the US, even with it being owned by Nestle. See you're learning things here as well. Nice. So let's go with our local big brewery Stone and the Milk Stout. Perfect match here if you ask me. I'm not big on Kit Kats, but this I can do and enjoy.
Black Heath Meadery Chili Mead & Hot Tamales
Holy hell Hot Tamales are kinda weird. I mean very cinnamon tasting to me more than hot. That can be good and bad depending on mood. I'm feeling that some nice Black Heath Mead would set those off right nice, been really feeling the Black Heath lately. It only makes sense that we go for the Chili Mead, and just kick it all up. The mead with any hope will overpower the Hot Tamales and give me some real chili pepper taste as opposed to kind of a fake candy taste. I have faith in Black Heath – I think I want to add a real pepper into this mix so I'm gong to put a fresh cut of habanero in the mead to get this started right.
Blue Bee Cider – Charred Ordinary & Caramel Apples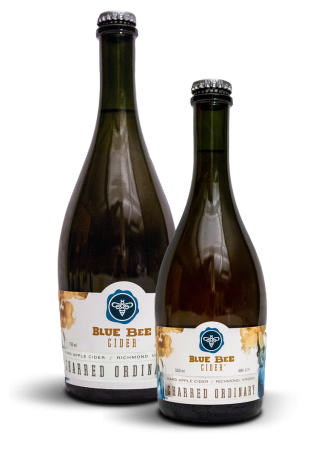 What's more of a seasonal treat than caramel apples? I think we all can go for one of these total complete messes in our life. I'm going for something here that will need a trip to the sink in less than five minutes. I'm talking caramel dripping down my hand and driving me mad style here. And what works better with cider than apples? I think we have a match made in heaven here. This is a clear crisp apple taste – almost like a fresh granny smith, but now we are lacing it with caramel and just hoping for the best.
Buskey Cider – RVA Cider & Gummy Bears
I do love Gummy bears – true story. Those little dudes don't turn on me, and I love just mixing and matching them for a guess the flavor moment. Buskey Cider is choice for a flagship RVA Cider that is clear and pure Virginia. Just like the pure Virginia Gummy worms? Well maybe not. But, look washing these little horse hooves down with fresh cider is priceless.