As the food and drink industry continues to explode with popularity, perhaps an over-saturated market is the reason for two of the top foodie trends: simple products and curiosities.
Increasingly, people are turning down gaudy delicacies in favor of humble pie (or humble anything) that is made with attention and care, while the appeal of unusual products continues to be a classic crowd pleaser–thus the selection of videos online dedicated solely to people trying the notoriously pungent durian fruit for the first time.
Logically, there's real selling-power in a product that falls into both categories, and Meredyth Archer's MOTHER Shrub http://mothershrub.com/ , also known as drinking vinegar, is hitting that balance.
Drinking vinegar, also known as shrub, may sound strange today, but its origins trace back to colonial America. The definition of shrub can vary, but in simplest terms, it is a mixture of sugar, fruit and vinegar that was originally used for preserving fruit without refrigeration. Both tart and sweet, shrubs eventually became popular in the cocktail world.
Before becoming a shrub maker, Archer was a consultant to creative entrepreneurs, although MOTHER Shrub marks her first foray into the food and drink industry. While Archer said her product is most popularly used in cocktails, her first exposure to shrub was the result of its presumed medicinal properties.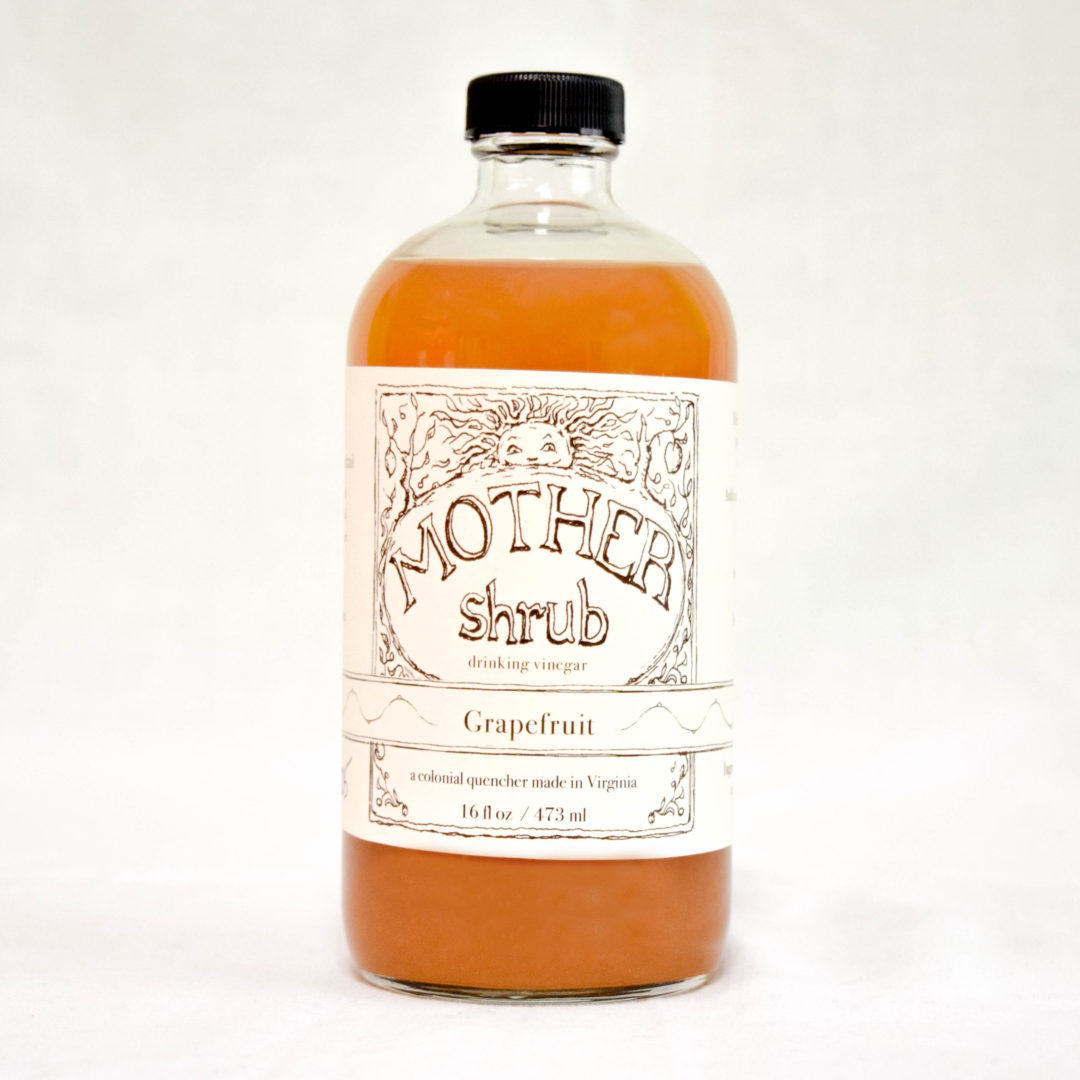 "My grandmother would have us drink vinegar when we had a sore throat," Archer said in an interview with RVAMag. "More recently, I came across some vinegar recipes in an old cookbook, and that was about the time that shrubs were becoming popular again in the craft cocktail movement. I started making some…[and] about a year ago, I just decided to start a business with it."
After five years of experimenting with apple cider vinegar based recipes in her spare time, Archer's selection has come to include five different flavors: black cherry, cranberry, ginger, grapefruit and lime, as well as changing seasonal flavors. Apart from cocktails, Archer said that her shrub can be used in mocktails, marinades, and as a topping for pound cake or ice cream to bring a tart twist to classic favorites.
"MOTHER Shrub is made from basic ingredients – organic or non-GMO fruit, unrefined cane sugar and apple cider vinegar," said Archer. "My goal is to make a bright and balanced taste that is once both familiar and unexpected."

Archer
The syrupy stuff found quick success in its first official year on the market, winning the best new product award at the 2016 Virginia Food & Beverage Expo last March. Since then, MOTHER Shrub has been picked up by OutPost Richmond, Kohlmann's Market, Stock Provisions, Union Market, Little House Green Grocery, Verdalina and House of Floralie.
With all the information floating around on the health benefits of apple cider vinegar, http://www.webmd.com/diet/obesity/features/apple-cider-vinegar-and-health#1 a cocktail with a splash of black cherry or grapefruit shrub (the most popular of Archer's flavors) sounds like a feasible first step into the world of wellness.
That being said, according to Archer, the future success of MOTHER Shrub, as well as her top-secret plans to expand the MOTHER Shrub product line, depend on her own dedication to helping the product grow.
"Even before making shrub, I was the mixologist of my group of friends," Archer said. "[Marketing] it takes a lot of work. It's one thing to tell someone what to do, and it's another thing to do it. You really have to have a love for it."